Dear Community Members,
The staff of the Social Justice Center, which includes the Healing & Advocacy Collective, the Elma Lewis Center for Community Engagement, and Access, Equity, & Title IX welcomes you to the 2021-2022 academic year. We are grateful for your presence in this place, space, and time.
Included in this newsletter are some of the updates and offerings we hope to share with you, as well as a variety of resources and links should you be interested in exploring.
The month of September is one of excitement and transition. And yet, as we settle into the school year, we continue to be surrounded by change in many forms.
With love and gentleness, we remind you:
"All that you touch you Change;
All that you Change changes you;
The only lasting truth is Change."
– Octavia Butler, Parable of the Sower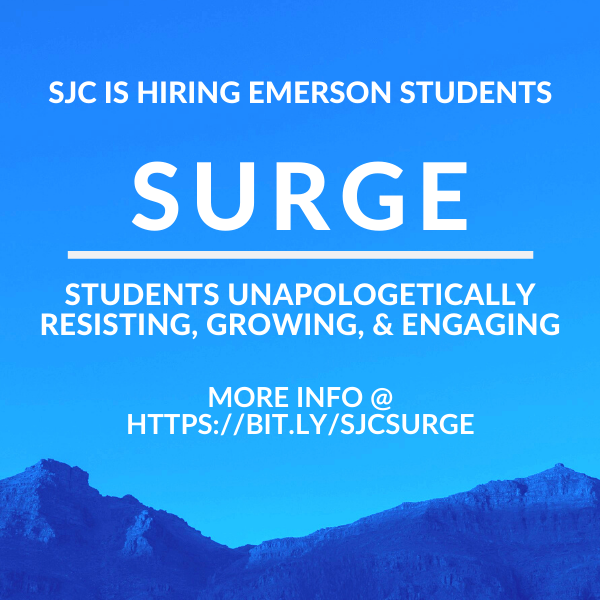 [Image Description: blue background with blue mountains. In all caps: SJC IS HIRING EMERSON STUDENTS. SURGE: STUDENTS UNAPOLOGETICALLY RESISTING, GROWING, AND ENGAGING. MORE INFO @ HTTPS://BITLY.LY/SJCSURGE]